Instituto de Física y Astronomía
UNIVERSIDAD DE VALPARAÍSO
Instituto de
Física y Astronomía
UNIVERSIDAD DE VALPARAÍSO

Sobre las amenazas para la humanidad de los impactos cósmicos dictó la charla magistral el astrónomo del IFA-UV Dr. Nikolaus Vogt en la feria astronómica de las ciencias y las tecnologías de Calle Larga.
Read More »
Our Graduates 2022
We congratulate our graduates of the Postgraduate Master's and Doctorate Program in Astrophysics of the Institute of Physics and Astronomy of the Universidad de Valparaíso, Chile.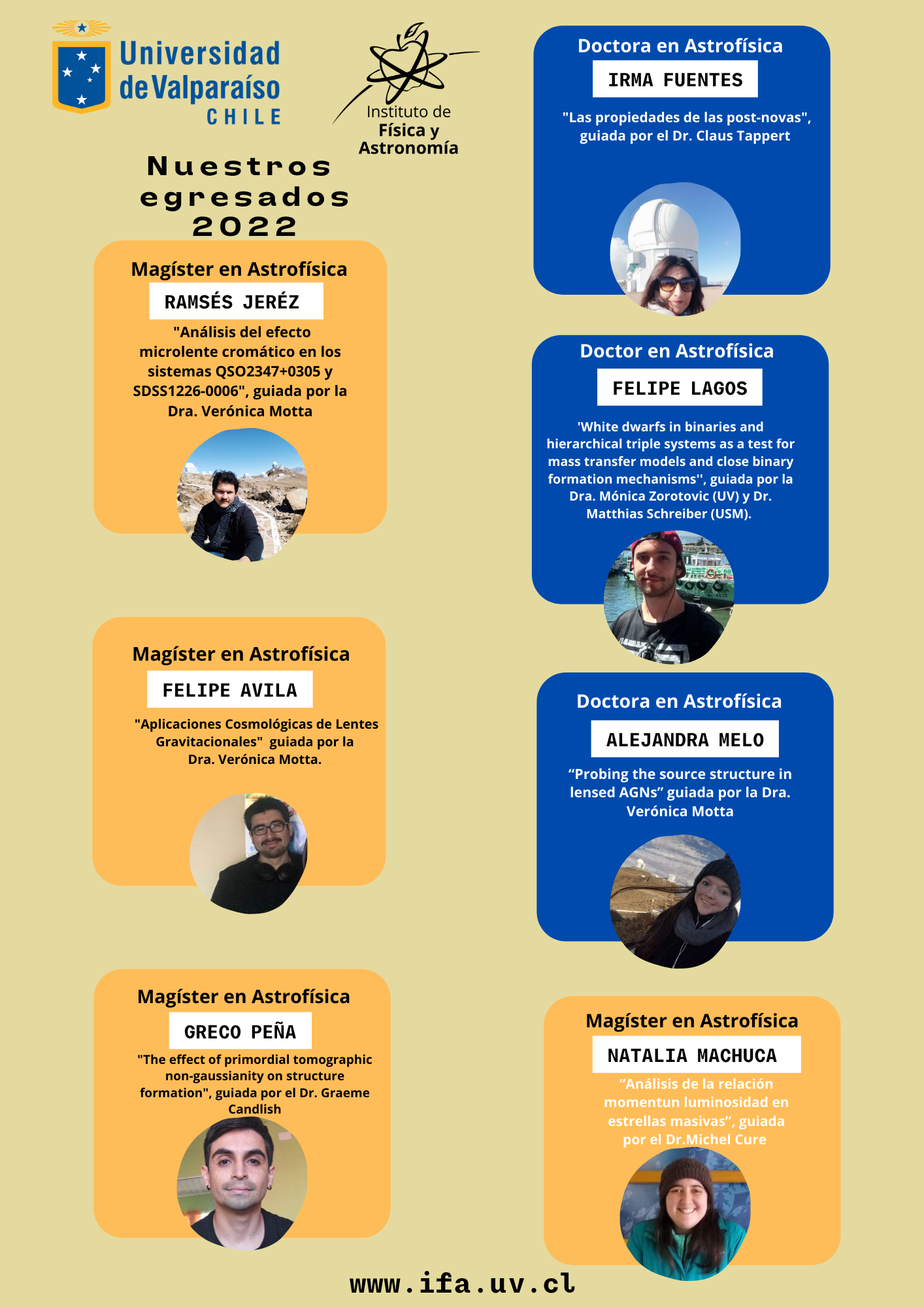 Activities at Schools
A pleasant invitation to boys and girls to discover the magic of the Universe.

Job Offers
A whole Universe to know and to make known