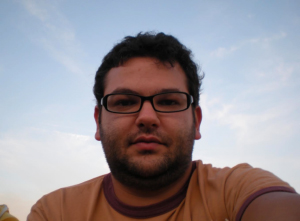 PhD: Université de Nice Sophia-Antipolis, Francia 

Research Area: Massive stars, Be and B[e] stars, stellar interferometry, radiative transfer
Telephone: (+56 32) 250 8301

email: samer.kanaan at uv.cl
About my research: My main research area focuses on Be and  B[e] stars. I mainly use VLTI the infrared interferometer located in the north of Chile. Interferometry is a unique technique that allows us to reach high angular resolution. Using this technique we are able not onlu to measure the size, but also the kinematics of celestial objects. Moreover I use different radiative transfer codes to analyse the observational data  (SIMECA, MC3D, HDUST).
Teaching: Astrostatistics, IDL, Interferometry
See my research in: Massive Stars - Data Bases, Surveys and Virtual Observatory