Activities will continue on the 24th of February, after the summer break.
READ MORE (SPANISH)
Para cerrar con propiedad el paso al receso universitario, el equipo de difusión del Instituto de Física y Astronomía, organizó un evento astronómico titulado "Queso, vino y astronomía" en la terraza del Restaurante Puerto Claro, ubicado en Cerro Concepción, con una privilegiada vista a la bahía.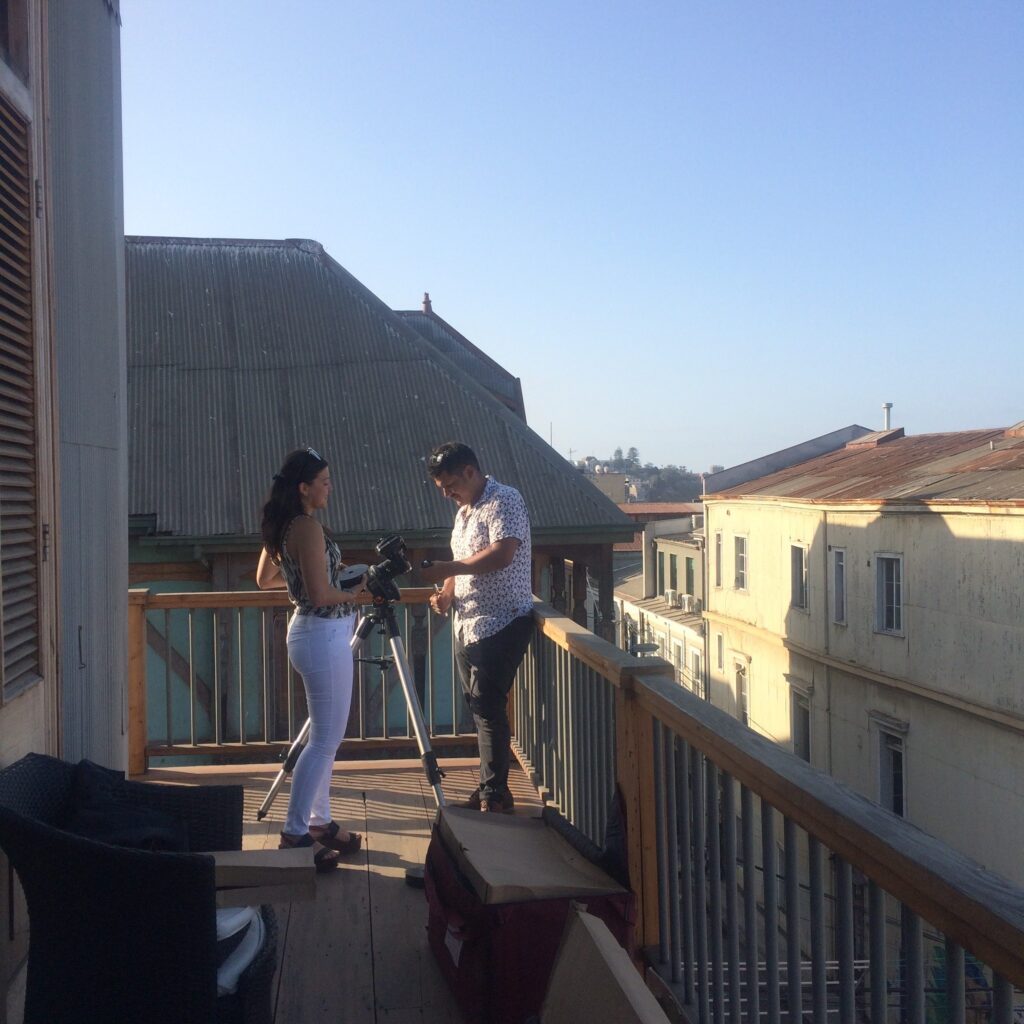 La actividad de conversación, degustación y observación astronómica, tuvo lugar el viernes 31 de octubre y contó con la presencia de autoridades regionales y de gobierno, como también del mundo de la cultura y de la empresa privada. Asimismo el Director del Instituto de Física y Astronomía, Osvaldo Herrera, se hizo presente en el evento.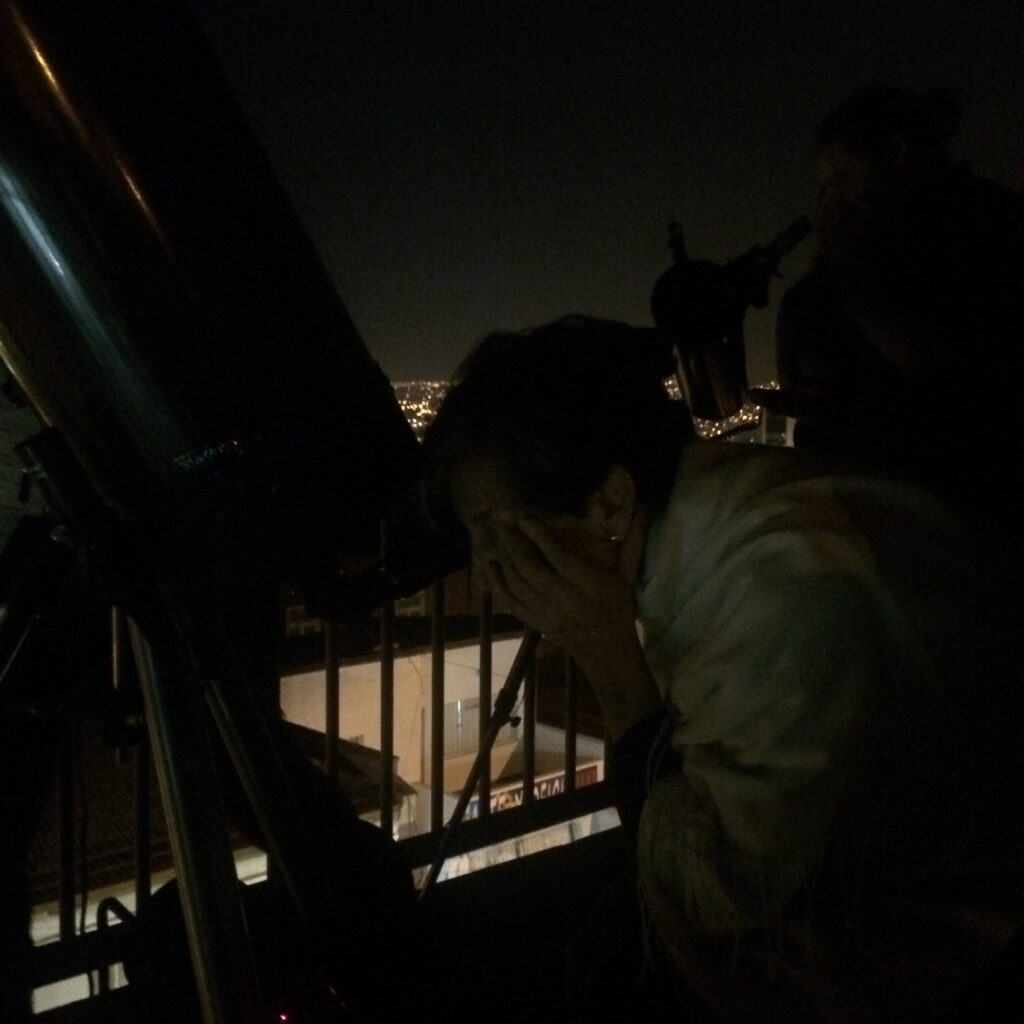 El conversatorio titulado "Astronomía desde Valparaíso, pasado y futuro" fue liderado por los astrónomos Eduardo Ibar y Yara Jaffé, para luego dar paso a observaciones nocturnas del cielo austral, a cargo de los estudiantes de posgrado Ramsés Jerez y Alejandra Melo. En un ambiente distendido, los astrónomos conversaron con los asistentes, despejando dudas sobre temas astronómicos y del quehacer universitario.