All outreach activity is conducted in Spanish.
Activities in schools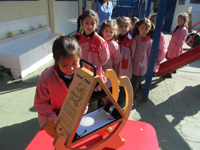 We offer talks, workshops and astronomical observations, at no cost to the schools, aimed at awakening curiosity for astronomical science in the next generation, thus supporting the search for new astronomers to face the challenges offered by future observatory projects in northern Chile.
Visit our old page for more information (in Spanish).
Travelling exhibitions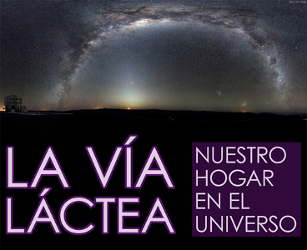 La Vía Láctea: Nuestro Hogar en el Universo: Collection of posters and other astronomical material, full color images with text included, to support the dissemination of astronomy, offered to schools, public bodies and cultural institutions.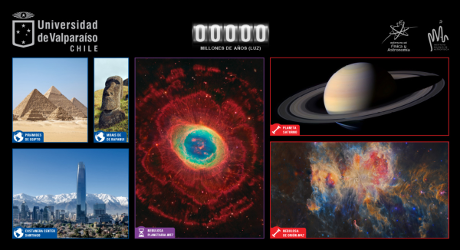 El Universo como Máquina del Tiempo: Collection of 22 plates arranged in 11 panels with internal illumination, containing around eighty photographs and artistic representations of the Milky Way, stellar and extragalactic objects, as well as iconic images of our planet, to be exhibited in schools or cultural centers.
Astronomical concerts
Un viaje a través del Universo (en imagenes y sonido)

Concerts by the band Cosmic Strings, composed of 5 professors from the Institute of Physics and Astronomy (Omar Cuevas, Victor Cardenas, Graeme Candlish, Jose Villanueva and Claus Tappert). The concerts are accompanied by a visual show, designed by Professor Nikolaus Vogt, with astronomical images related to the songs.