The presented initiatives include the dissemination of astronomy through Heritage, Theater and Children.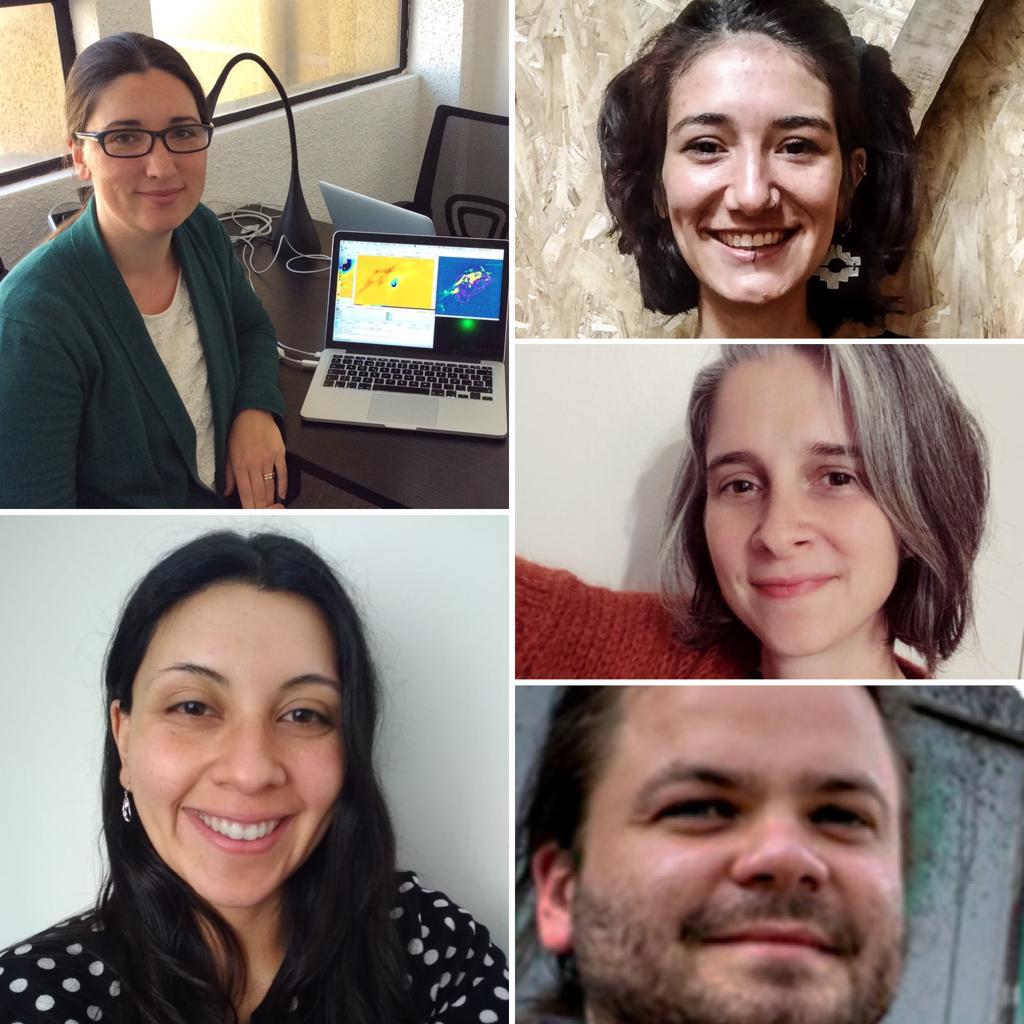 3 proyectos de difusión y 1 postdoc compartido UV-PUCV se adjudicaron investigador@s del Instituto de Física y Astronomía (IFA) en el Concurso Comité Mixto de la ESO, fondo que busca fortalecer el desarrollo en nuevos ámbitos de la astronomía en Chile.
Los ganadores del concurso que integran el IFA son: las astrónomas y académicas, Dra. Catalina Arcos con "Talleres de Astronomía y Física para Residencias Familiares del Sename en la Región de Valparaíso"; Dra. Patricia Arévalo con "Astro-Teatro: Un viaje al Universo del Principito"; Dra. Yara Jaffé con "Astronomía extragaláctica en Valparaíso: entrando en la era del Big Data", postdoc que consiste en una colaboración con el Instituto de Física de la PUCV; y el astrónomo y académico Dr. Eduardo Ibar con "Museo Virtual del Tiempo: Historia de la Astronomía en la Región de Valparaíso" .
Obra de Teatro Universo del Principito
Esta iniciativa que reúne ciencia y arte está impulsada por la estudiante de doctorado en Astrofísica, Elena López, quien adaptó teatralmente el libro "El universo del Principito" del astrónomo italiano y divulgador científico, Francesco Palla. "Con este financiamiento llevaremos la obra presencialmente a 10 escuelas dentro de la región de Valparaíso", adelantó Elena muy entusiasmada.
Infancia
En el ámbito educativo infantil, la Dra. Catalina Arcos realizará un proyecto de talleres de física y astronomía en residencias familiares del Sename en esta región. La astrónoma explica: "Estos talleres buscan fomentar la ciencia y despertar la curiosidad, son talleres lúdicos y experimentales, que vienen apoyados de entrega de material para los niños y niñas".
Museo Virtual del Tiempo en Valparaíso
En el ámbito del Patrimonio resultó adjudicado el proyecto "Museo Virtual del Tiempo en Valparaíso", liderado por el astrónomo Dr. Eduardo Ibar, junto a un equipo interdisciplinario que integran la museóloga Julia Koppetsch, la astrónoma Catalina Arcos, la periodista del IFA Aulikki Pollak y las arquitectas Daniela Bustamante y Elisa Gil que vienen impulsando la restauración de la historia del legado del excéntrico relojero, Juan Mouat.
"Este es el inicio de un largo proceso de recuperación de la historia de Valparaíso, esta vez, rescatándola por medio de un Museo Virtual, donde se exponga la instalación del primer observatorio astronómico en Chile, en la casa hoy llamada Museo Lord Cochrane, en 1843, por el excéntrico relojero escocés, John Mouat", explica el Dr. Eduardo Ibar.
Este observatorio, durante el siglo XIX, tuvo una estrecha relación con la medida del tiempo, la cual era esencial para quienes navegaban los océanos y para los impulsores de este museo es fundamental reconstruir la historia de la astronomía en Chile para entender cómo llegamos a ser lo que somos.
"Lamentablemente, el claro abandono del patrimonio de Valparaíso pone hoy en día en serio peligro este legado histórico que tenemos. Este Museo Virtual es un gran paso para poder a futuro proyectarse a restaurar la deteriorada casa en Cerro Cordillera donde estuvo este observatorio, y así proponer un museo que rescate la relación entre el Tiempo, la Astronomía y el Puerto de Valparaíso", puntualiza el Dr. Ibar.
Ver aquí www.elprimerobservatorio.cl
Desde Valparaíso astronomía extragaláctica en la era del big data
Una nueva colaboración entre el IFA-UV representado por la Dra. Yara Jaffé y el Instituto de Física de la PUCV representado por la Dra. María Argudo-Fernández forma parte del postdoc adjudicado "Astronomía extragaláctica en Valparaíso: entrando en la era del Big data".
"Este financiamiento forma parte de un proyecto mayor que se denomina "VEGA" y consiste en un equipo de académicos del IFA y el Instituto de Física (IF) de la Pontificia Universidad Católica de Valparaíso (PUCV), que buscamos posicionar a la región en investigación en las áreas de astronomía extragaláctica y cosmología", explica la Dra. Jaffé del IFA.
Con esta adjudicación el equipo "VEGA" podrá contratar un investigador postdoctoral dedicado exclusivamente a desarollar herramientas astroestadísticas para analizar datos provenientes de proyectos de gran envergadura basados en Chile como LSST o SDSS-V, y así prepararse para la era del Big data.
"Creemos que la colaboración entre las dos Universidades nos brinda fortaleza regional y esperamos que este sea el primer proyecto de muchos que nos adjudiquemos para lograr nuestra meta", enfatizó la Dra. Jaffé.
Conoce a VEGA, el equipo de científicos que integran esta investigación https://sites.google.com/uv.cl/vega-valparaiso
¿En qué consiste el Fondo Comité Mixto ESO-Chile?
El observatorio europeo austral (ESO), con el fin de mejorar su programa de cooperación científica proporciona y administra un fondo anual dedicado al desarrollo de disciplinas relacionadas con la astronomía y la tecnología en Chile. El comité, que está compuesto por representantes de ESO y el Gobierno de Chile, a través de la Dirección de Energía, Ciencia y Tecnología e Innovación (DECYTI) del Ministerio de Relaciones Exteriores, y con la participación de la Agencia Nacional de Investigación y Desarrollo de Chile (ANID) y la Sociedad Astronómica de Chile (SOCHIAS), evalúa y selecciona los programas a ser apoyados por este fondo, que se dividen en diversas áreas.
Listado completo de proyectos adjudicados aquí